A Message From FX Bridge's Chairman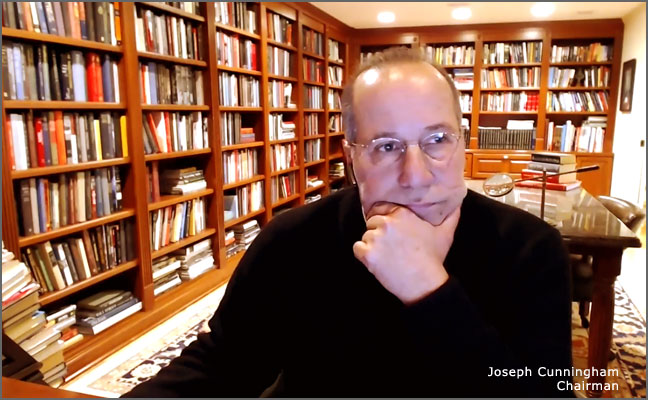 Our mission is to provide our customers with the best technologies and support in the financial services industry.  Period.
We believe that every FX trading screen should offer spot, CFDs, and options cross-margined in the same account.  Toward that end, we have pioneered tools that offer dealers, brokers, managers and traders the most powerful dealing and trading experience available anywhere.
This philosophy guides the design of every FX Bridge trading technology product.
(Here's where the gloves come off.)
ProTrader Plus 6.0™ is our flagship same-account spot, CFD and option trading platform.  It does virtually every single thing your current platform does.  But, it does it better, faster and easier −and it does so much more.
What more?  A lot − all types of options, multi-leg execution, risk-based strategy margining, pre-trade analytics, post-trade analytics, executable strategy simulators, third-party algo and quant plug-ins, risk management, comprehensive reporting and well…even more.  Simply stated, ProTrader Plus 6.0™ offers a system breadth and depth no other platform can match.
(It should, we been working on it for almost 15 years!)
But, what about options liquidity?
ProTrader Plus 6.0 is the only platform that has virtual streaming, multi-bank best bid/best offer executable option pricing − with lightning-fast execution and smart-routing.  That's right.  We already have streaming options liquidity from the world's largest banks and connectivity to the top prime brokers.
Is there anything else you need?
I could easily rest my case here.  But, let's take a walk down memory lane −and, while we're at it, let's take a look at what's coming next.
* * *
Fifteen years ago, retail Forex was a burgeoning marketplace.  Dealing spreads were wide, profit margins high.  Those were the good ol' days.  Boy, have things ever changed.
While retail Forex continues to grow, the space is now crowded and highly competitive.  In truth, Forex dealers have become a virtual commodity, differentiated only by the tightness of their dealing spreads.  As industry competition increases, industry profit margins will continue to shrink.
Forex is ripe for a profitable new trading product.
Obvious to even casual observers, the new Forex trading product is standardized, exchange-style options.  The same type of option retail traders are familiar with from their equities and futures accounts –the same type of option that has been so popular with retail and professional traders their volume in equities exceeds that of the underlying shares.
These options are simple −with fixed strikes and expirations− and they're easy to use.  Not only do they offer traders more trading strategies in virtually any market condition, but also, and more importantly, they give traders more risk management strategies −so they can protect profits and preserve equity.
ProTrader Plus 6.0 brings Forex traders spot and options in the same account.  It allows Forex traders the ability to integrate options strategies with their spot trading.  And, traders can cross-margin their combined spot and option positions with Risk-based Strategy Margining™ that protects them from dangerous gap risk while never committing more to margin than is absolutely necessary.
If that weren't enough, we simplify options trading with powerful yet easy to use pre- and post-trade analytics that provide traders with 360° Total Position Awareness™.
Our Forex options solution has much to offer Forex dealers too.  Options trading brings dealers a whole new revenue source that promises to increase profits by increasing their trader base and increasing their traders' volume.  As a business strategy in the maturing retail Forex marketplace, Forex options brings three distinct competitive advantages to Forex dealers:
Forex options are dollar-for-dollar, trade-for-trade more profitable than conventional spot dealing,
Forex options differentiate dealers from competitors, who are offering homogenous retail spot platforms, and
Forex options answer growing trader demand for new trading and risk management strategies.
ProTrader Plus 6.0 not only gives Forex dealers a new and compelling marketing message to the trader community, but also to introducing brokers and managed account traders. 
ProTrader Plus 6.0 has powerful, seamless components in one easy to integrate system:
a completely customizable, feature-rich, multi-screen trade-station,
a comprehensive management and compliance reporting system,
a suite of powerful pricing, risk management, and analysis tools, and
Streaming multi-bank best bid/best offer options pricing and execution.
Every sentient market participant already knows Forex options will soon have a prime seat at the Forex trading table (just as they do now in equities and futures).  As options volume grows, it will generate an increasingly outsized share of revenue from trading.
FX Bridge sees tremendous opportunities worldwide for combined spot and options Forex trading.  As a technology provider (not a competitor), we are eager to partner with our customers to take full advantage of these opportunities.
Joseph Cunningham
Chairman & Founder