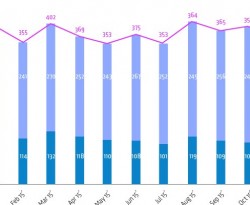 Victor Golovtchenko is one of those writers who finds great stories and brings them to life. Victor just uncovered the truth about the growing trading volume in FX Options. Naturally, FX Bridge has been a strong promoter of same account spot and options trading for many years. It's inevitable that spot and options trading will become the norm – after all, traders get access to many more trading and risk management strategies than spot trading alone. Our OptionsEdu material can help with learning more.
According to the article, FX Options Most Rapidly Growing Derivatives in the Industry, both Thomson Reuters and the BIS will confirm this trend. And the big asset for helping this trend, innovative trading platforms such as FX Bridge's ProTrader Plus. Request a demonstration from our website, or any of our many clients. You too will see why FX Options are quickly becoming the best part of FX.
Educate. Strategize. Trade.