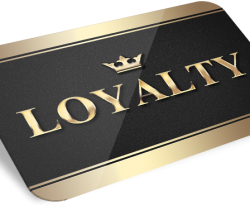 Everybody is looking for customers who will stay. I remember being a broker and calling thousands of numbers looking for someone who had interest and ability to trade with me.
The topic I brought up in my conversation was always interesting and everybody wanted free information to learn more about whatever was newsworthy. The trick was to discover the motivation and the "hot button" that would get the prospect into the market.
Many brokers are resorting to tricks and pressure. It may work for the moment, but it never works long term. Fortunately, there are watchdogs to monitor and prosecute those who step over the line.
Thomas Williams writes an article for Finance Magnates on a great topic, Which Trading Tools Secure Loyal Customers? As every brokerage firm can attest, customer acquisition, and subsequently, customer retention, are the biggest expenses and therefore the biggest issues for brokers and dealers.  Naturally, if the market were new, and growing, many might think that getting customers was like "shooting fish in a barrel". To translate out of southern-US-dialect-colloquialisms, finding customers would be much easier.
Today, however, the market is mature, and it's not growing as fast as it had been. Brokers are often seen as a commodity judged more by the tightness of their spreads, than their value-added.  Thomas writes that security, customer loyalty programs, and simple trading are the key. It's tough to disagree with those topics.
ProTrader Plus has been secured with the customers complete information and trading data, accessible 24hrs per day since it's inception. And the reports are easy to understand.
Customer loyalty can be judged by how much you give them as an incentive (rebates) and also by how much they have few other places to go. Using an MT4 platform has little or no built-in loyalty. Having the same-account spot and options trading does. It provides more trading and risk management strategies and it differentiates the dealer from the others out there with a homogenous offering.
As far as simple trading, we place execute buttons on every window that quotes a price. You're never further than a click away if it's a single option, or a strategy.
Certainly loyalty is critical. Keeping customers happy, and able to trade with all the tools to create profitable trading is vital.  If your broker does not offer same-account spot and options trading, ask why not or go to one who does.
Educate. Strategize. Trade.