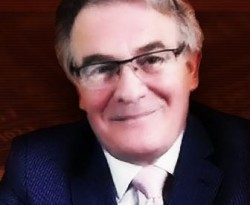 This is big news but not exactly surprising. What happens to an industry where under the guise of trading, it's actually just gambling?   The Israel Securities Authority (ISA) – led by Prof. Shmuel Hauser announced that "Trading platforms in Israel will be barred from marketing such services to their clients because the ISA considers the phenomenon akin to gambling and not as intelligent investment management." (Globes 3/2016) Ouch.
Binary options platform providers and brokers have been fined right and left. Here are but a few as of recent:
The Cyprus Securities and Exchange Commission fined Pegase Capital Ltd., a Cyprus Investment Firm (CIF) €300,000 for breaches of various regulations pertaining to money laundering, terrorist financing, as well as the provision of investment services in general.(FinanceMagnates 11/2015)
Following on from the autumn disciplining of, amongst others, EZTrader, now CySEC fine 24option & Banc de Binary, with canings for Rodeler Ltd (owner of 24option) of €156,000 and Banc De Binary Ltd €350,000 announcing the latest naughty boys of binary options. plus lesser well-known skins such as the FX broker 24FX plus other binary operators Grand Option and Quick Option. (BinaryOptions.com 1/2016)
Spotoption Exchange was fined €10,000, while BDSwiss was fined €5,000 with the CySEC announcement not providing any details about the reasoning behind the move.(FinanceMagnates 3/2016)
One of the thirteen Canadian provincial regulators, the Ontario Securities Commission (OSC) has issued a warning to investors about binary options broker Bloombex Options.(FinanceMagnates 3/16)
The Wall Street Journal has reported that binary options broker Banc de Binary has agreed to an $11 million settlement with U.S. authorities, following allegations that Banc de Binary illegally signed up U.S. investors to its binary options trading platform. (LeapRate 2/2016)
So where's the issue? It's a matter of fairness. It's a matter of adequate disclosure. It's about calling-out gambling that is disguising itself as investing. Don't get me wrong, there is no shame in gambling – but I don't go to Las Vegas to invest money in slot machines. The reality is that as long as binary options dealers are able to print money, a few million dollars in fines is just the cost of doing business.
Now when you're ready for REAL trading with same-account spot and REAL options for more trading and risk management strategies, with the best in optimization and risk management tools, and you want real multi-bank liquidity, then those using our platform have the solution. And if you're a broker and you want to offer a profitable product that will set you apart from your competition, then our platform is your solution.
Educate. Strategize. Trade.